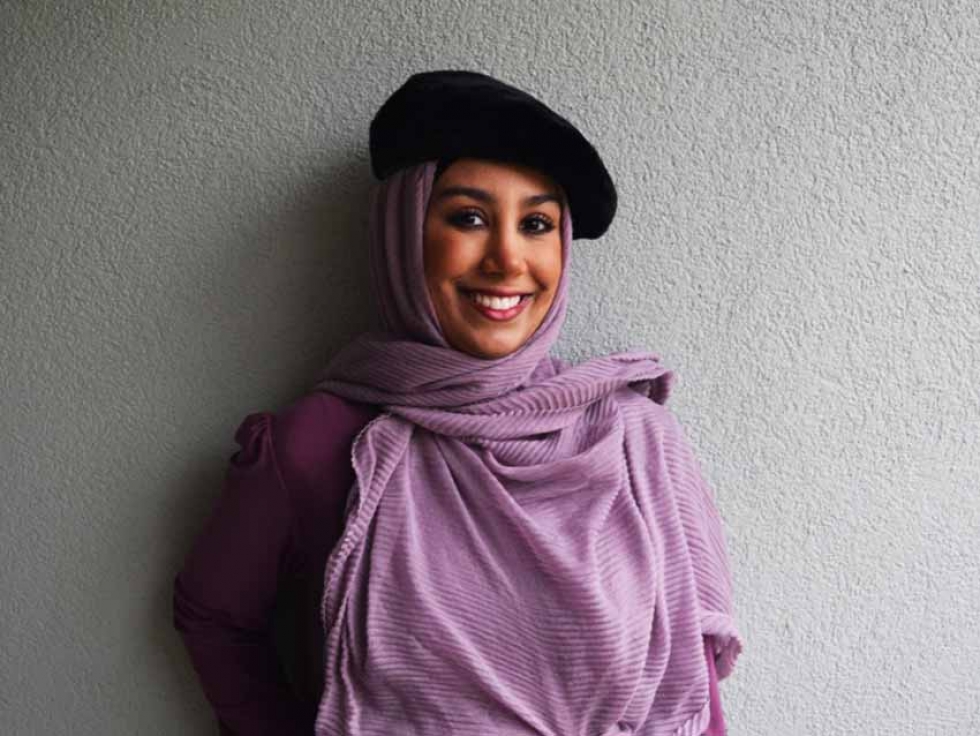 Born in Toronto and raised in Surrey, BC, 23 year old Madiha recently posted a video on YouTube about her experience with psychosis.
Madiha
01
Jan


2020
Why Should I Hide? Talking about Experiencing Psychosis While Muslim
Written by Chelby Daigle
Born in Toronto and raised in Surrey, BC, 23 year old Madiha recently posted a video on YouTube about her experience with psychosis, a condition that is a symptom of many mental illnesses.
However, psychosis is highly stigmatized within both mainstream and Muslim communities so even though more and more people are opening up about their experiences with depression or anxiety, psychosis is an experience most people do not feel safe to discuss publicly.
What is psychosis? According to the Centre for Addiction and Mental Health (CAMH), "The word psychosis is used to describe conditions that affect the mind, in which people have trouble distinguishing between what is real and what is not. When this occurs, it is called a psychotic episode."
Muslim Link interviewed Madiha about why she has chosen to go public about her experience with psychosis.
Tell us about your first experience of psychosis.
My first experience with psychosis was when I was around 12 years old. There was a window in my kitchen and I would see an image in my head with a guy holding a gun behind the window and it felt real and quite terrifying, I was afraid someone was going to come and shoot me.
I was too young to identify what exactly was happening to me and my parents didn't understand it either.
In my video on YouTube, I discuss another experience with psychosis as a young adult. Watch the video below (It may take a few moments for the video to load from YouTube).
What treatment have you received and how are you managing now?
First, I want to clarify, psychosis is a symptom of a mental illness. Many mental illnesses or other health issues can have psychosis as a symptom.
Even people who don't have a mental illness can experience a psychotic episode triggered by a major life stressor, a head injury, a physical illness, or as a result of taking a drug or medication, even extreme sleep deprivation.
I have been diagnosed with Obsessive Compulsive Disorder (OCD) with psychosis as a symptom.
I'm currently under the care of a psychiatrist as well as a counsellor.
The psychiatrist diagnoses you and informs you about your illness and tells you everything about the medication he/she is prescribing you.
The counsellor tells you how to emotionally cope with your experiences of psychosis and how to not allow it to overcome you and your life.
Right now, I'm managing pretty well but there are times where my medication makes me feel sleepy and I still experience mild symptoms of psychosis like I feel like I am in a daze but nothing too serious. I still get scary intrusive thoughts, which is a symptom of OCD and other mental illnesses, but I manage to ignore them and follow the advise my counsellor gave me to not give power to them.
I am more than my diagnoses.
Although more and more people are speaking out about mental health issues like depression and anxiety, why do you feel that less feel comfortable discussing their experiences of psychosis?
I think why people are uncomfortable to talk about psychosis is that they are afraid of being labelled as "crazy" or "dangerous".
They may fear that it can affect their ability to get or keep a job.
I recommend reading the article "Why We Need to Stop Believing People Who Experience Psychosis Are Dangerous" by Rhianna Wetherell on The Mighty, which is a website that explores mental health issues.
Why have you decided to go public about your experience with psychosis?
I went public about my experience with psychosis because I strongly believe in the Muslim community there is a belief that you can just pray away your problems when really that's not exactly how it works. We have to first "tie our camel" then ask Allah for help. Mental health issues are quite under the rug within the Muslim community. I've heard from numerous people all the time to just listen to Quran or " pray away your illness " when simply that isn't true.
Would you just pray away a broken bone? Of course, you would pray for healing but you would also go see a doctor immediately. It's the same with the mind. If you have an illness that affects your mind, you go get it treated.
My goal is to normalize medication and treatment of mental illness within the Muslim community because I myself take medication and it has transformed my life. My medication is a miracle from Allah and has literally SAVED ME. Alhumdulilah.
Why do you feel that it is important for people to hear from actual people who have lived experience with a mental health disorder than just from mental health professionals?
I think it's important to hear these stories from people who suffer from mental illness because it shows the real life experience of what people with mental illness are going through. Listening to our lived experiences can build empathy within people so they understand that we are not just these "crazy" people or Muslims who just need "prayer and Quran" but we are real people with an imbalance in the brain. We have an illness. We don't have anything to hide. Hearing these stories also helps other people living with these illnesses to not feel alone.
What can Muslim communities do to better support people who live with psychosis and their families?
Just being more open and accepting of us. If you are speaking to someone who thinks they may have a mental illness it is important to listen and validate their experience and direct them to mental health professionals.
Especially, it is important to be non-judgmental as we are being vulnerable when we share our experiences with others and we trust that they won't hurt us but support us.
Muslim communities can also make outreach programs such as support groups for Muslims who live with mental illness.
Why are you not afraid about the consequences of going public about your own experience with psychosis given how stigmatized this symptom of mental illness is both within the mainstream and Muslim communities?
I am not afraid to be public because this needs to be more well-known within the Muslim community to normalize it.
According to the World Health Organization (WHO), 1 in 4 people will suffer from mental or neurological illness at some point in their lives, so why should I hide that I live with a mental illness?
By hearing my story, someone will know they're not alone and I exist and experience psychosis and that I fully support and love them for the sake of Allah because as Muslims we should be here for each other and for all of humanity.
My story needs to be heard because the voices of people dealing with psychosis deserve to be heard.
Follow Madiha on Instagram