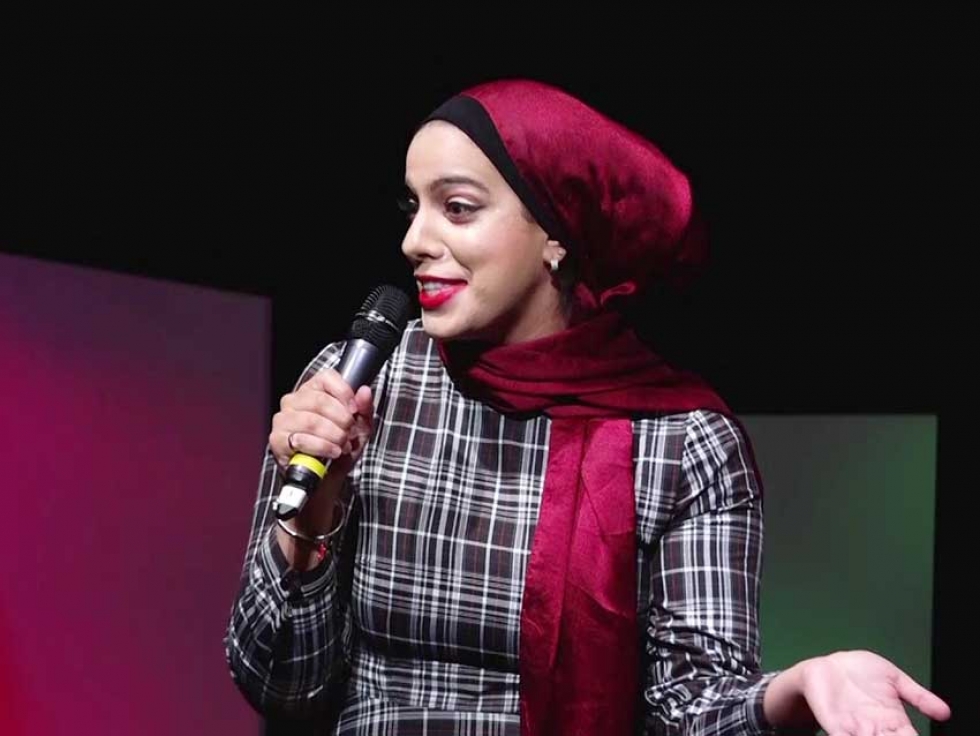 Salma Hindy speaking at TEDxUofT at the University of Toronto in 2019.
TEDxUofT
01
Mar


2020
In 2019, Egyptian Canadian Salma Hindy spoke at TEDxUofT in Toronto, Ontario.
According to TEDxUofT, "Salma takes a comedic stance on topics ranging from politics to her experiences growing up with immigrant parents and she explores people pleasing in everyday life. Salma Hindy is a notable and award-winning Toronto-based engineer-turned-stand-up comedian featured on the CBC, Globe and Mail, CityNews and in various magazines and podcasts. Salma speaks on her own experiences with people pleasing and how she got around it as an artist with numerous expectations from family, friends, and audience members."
(It may take a few moments for the video to load from YouTube.)
Visit Salma Hindy's Website