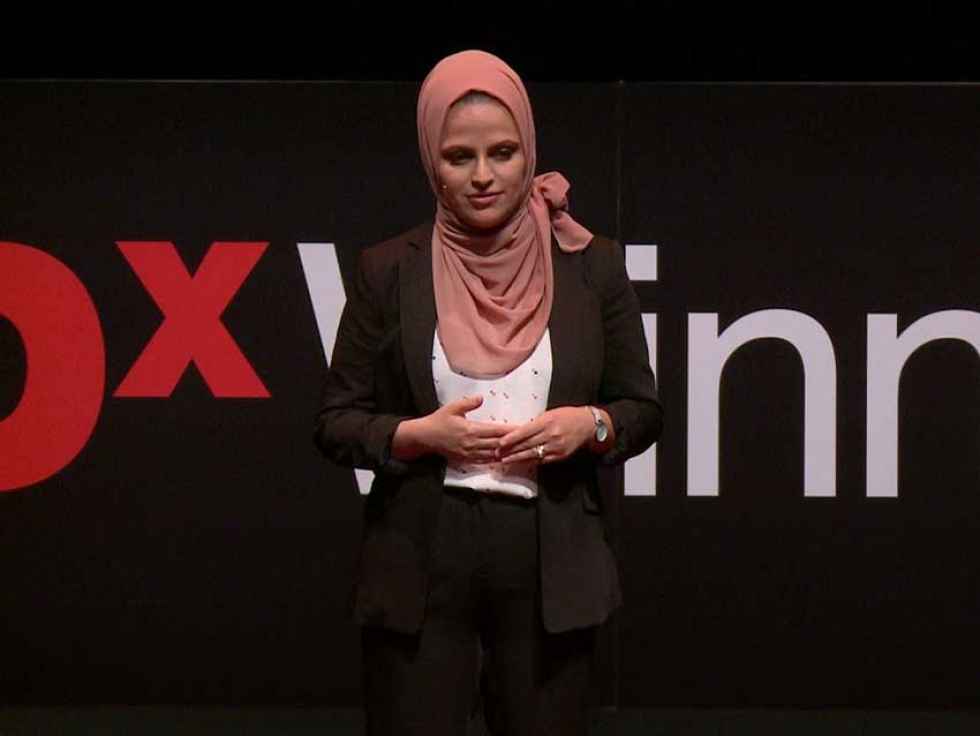 In 2019, Kobra Rahimi was a speaker at TEDxWinnipeg in Winnipeg, Manitoba.
TEDxWinnipeg
03
Jan


2020
In 2019, Kobra Rahimi was a speaker at TEDxWinnipeg in Winnipeg, Manitoba.
According to TEDxWinnipeg: "Kobra Rahimi is a Kurdish-Canadian lawyer. She lived the first 14 years of her life at a refugee camp in Iraq. Since arriving in Canada, Kobra has committed herself to turning her family's struggles into opportunities to be a positive addition to the Winnipeg community. Passionate about higher education, Kobra completed her degree at the University of Winnipeg and then moved on to study law at the University of Manitoba. She received the Emerging Leaders Award for displaying exceptional leadership qualities within the university community during her studies. In 2014, she co-organized a rally of over 1,000 people to demand clean drinking water for Shoal Lake 40 First Nation. In 2016 she coordinated student placements at Welcome Place to assist asylum seekers, a program that continues. Kobra regularly speaks at various community events about her family's story of displacement, loss, finding of home and stability in Manitoba. She was a guest speaker at the Annual Holocaust & Human Rights Symposium in 2016. Through her accomplishments, advocacy and daily work, Kobra wants to inspire young newcomer refugees. The camp Kobra Rahimi was born at no longer exists. Her [TEDx Talk] explains the deep scars displacement creates in people and how important it is for refugees to find identity and be accepted and given a new home."
Read TEDxWinnipeg's interview with Kobra Rahimi online here.
Follow Kobra Rahimi on LinkedIn here