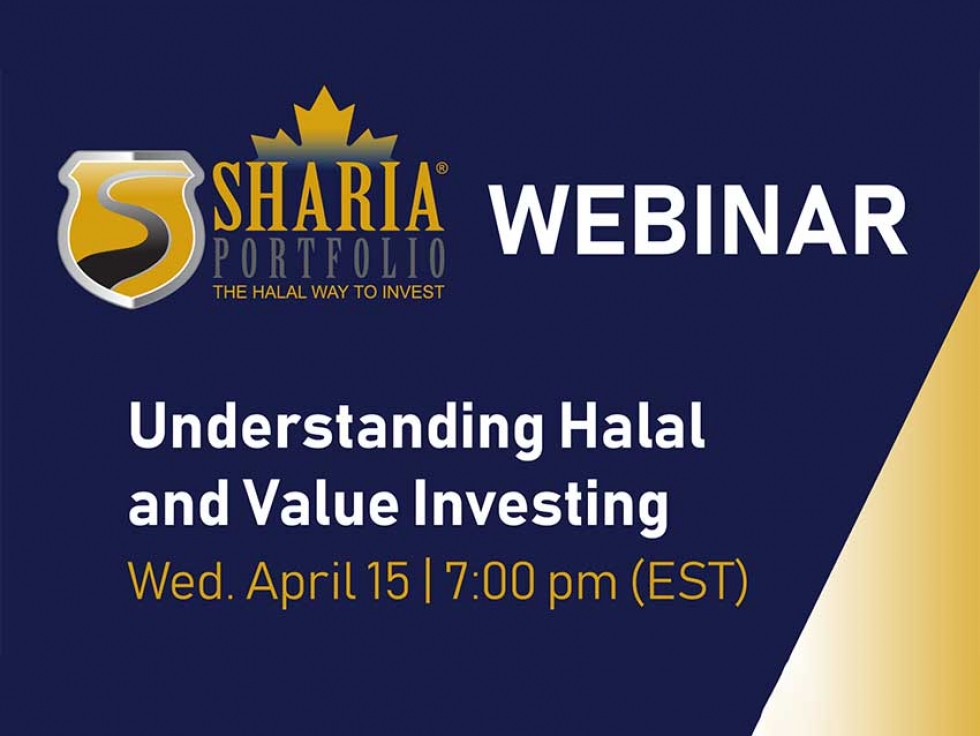 10
Apr


2020
Watch ShariaPortfolio Canada's Understanding Halal and Value Investing Webinar
Written by ShariaPortfolio Canada
During the Webinar, particiants learn about "value investing", how sharia compliance works for investments, about halal investing and the stock market, and how to get started on your halal investing journey with ShariaPortfolio Canada.
You can watch the Recorded Webinar Online on Facebook here or below (It may take a few moments for the webinar to load from Facebook)
About ShariaPortfolio Canada:
The first and only licensed Canadian wealth and portfolio management firm focussed exclusively on Sharia compliant investing. The Company offers asset management, financial planning, consulting, fiduciary oversight, and management services. ShariaPortfolio serves its clients in the United States, Canada and globally. With over 18 years of Sharia focused Portfolio Management, ShariaPortfolio Canada Inc. has one main goal: to provide Canadian Muslim families with the products and services to achieve their financial goals in line with their values. Visit www.ShariaPorfolio.ca
About Naushad Virji, CEO:
Naushad founded ShariaPortfolio in 2003 and after successful growth expanded to Canada. Naushad earned a degree in business administration from the University of Florida and then went on to successfully complete his series 65 NASD examination to become a registered investment advisor representative. With an interest in activism and community service, Naushad co-founded the United Muslim Foundation, where he currently serves on the board of directors. Naushad is also on the advisory board of Advance Law, a Washington, DC based legal consulting firm that works with some of the largest companies in the world to help them retain quality law firms that have been carefully vetted to provide superior value. Follow Naushad Virji on LinkedIn.