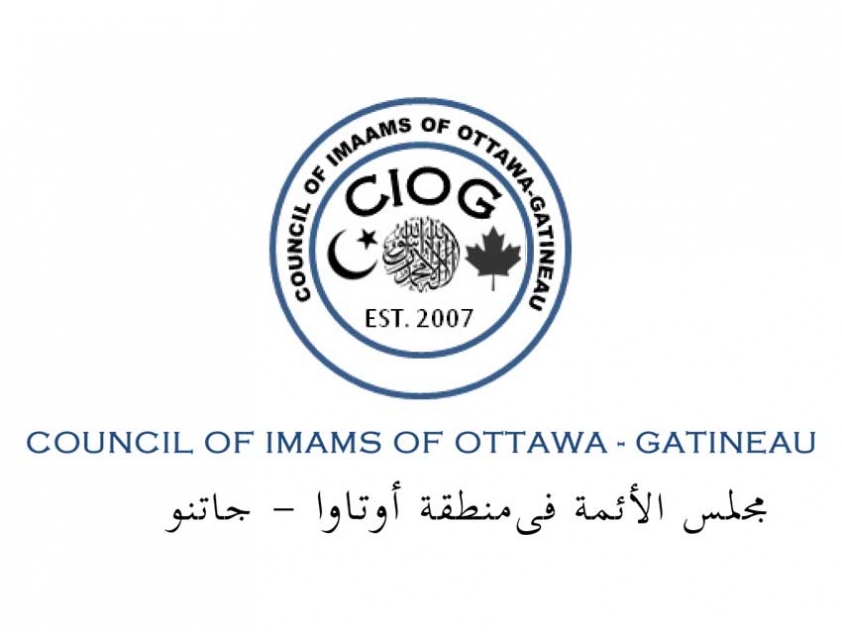 10
Dec


2014
In the Name of God, the Most Beneficent and Merciful
Ottawa-Gatineau Imams Reject ISIS Message Advocating Violence
La version française suivra
(December 10, 2014) As Canadian Muslims who have been entrusted with religious leadership in our communities, we the undersigned imams, are deeply troubled by the latest ISIS propaganda video featuring a Muslim from our city, Ottawa.
We are especially disturbed by the attempt of this individual to justify indiscriminate attacks against innocent people in Canada.
We categorically and unequivocally condemn all kinds of attacks against innocent people in Canada or any other place in the world.
The teachings of our faith leave no room for such actions.
As such, we call upon our fellow brothers and sisters in faith to outright reject the call to violence by ISIS.
We vehemently stress that Muslims have absolutely no duty to migrate to ISIS-controlled areas or to assist in any way, shape or form in promoting their cause.
We believe that Muslims can legitimately continue to live in Canada while obeying all laws of this great nation and sincerely practicing and exemplifying the teachings of our faith within the Canadian context.
We are faithfully committed to the safety and security of our country and our fellow citizens.
We will continue to offer sound, authentic and contextualized Islamic knowledge to our communities.
----
Les Imams d'Ottawa- Gatineau rejettent et condamnent les appels à la violence de ISIS
Nous soussignés, les imams, chargés du leadership religieux dans nos communautés et en tant que musulmans canadiens, sommes profondément outrés par la dernière vidéo de propagande d'ISIS par l'intermédiaire d'un musulman de notre ville, Ottawa
Nous sommes extrêmement choqués par les tentatives de cet individu de justifier les attaques aveugles contre d'innocents citoyens canadiens.
Nous condamnons catégoriquement et sans équivoque toutes les formes de violence contre des personnes innocentes tant au Canada que partout ailleurs dans le monde.
L'enseignement de notre foi n'autorise ni ne laisse aucune place à ce genre de comportement.
En conséquence, nous appelons, nos frères et nos sœurs dans la foi à rejeter tous types d'appel à la violence par ISIS.
Nous insistons avec véhémence, pour affirmer que les musulmans n'ont aucune obligation de se rendre dans les zones contrôlées par ISIS ou de soutenir d'une quelconque façon n'importe quelle manifestation au service de la propagande de leur cause.
Nous pensons que les musulmans peuvent continuer à vivre légitimement au Canada tout en respectant les lois de cette grande nation et en pratiquant véritablement l'enseignement de notre foi dans un contexte canadien.
Nous sommes sincèrement engagés dans la sécurité et les valeurs de notre pays ainsi que celles de nos concitoyens.
Nous continuerons à donner un enseignement islamique authentique et contextuel à nos communautés.
Signed by / Signé par:
Imam Sami Metwally – OMA
Imam Ahmed Limame – CIO
Imam Sikander Hashmi – KMA
Imam Zijad Delic – SNMC
Imam Anver Moallim – Jami Omar
Imam Ismail Al-Batnuni – AMA
Imam Mohammed Lahlou – Aylmer Mosque
Date: Tuesday December 10th, 2014 - Le Mardi 10 décembre 2014
This article was produced exclusively for Muslim Link and should not be copied without prior permission from the site. For permission, please write to info@muslimlink.ca.