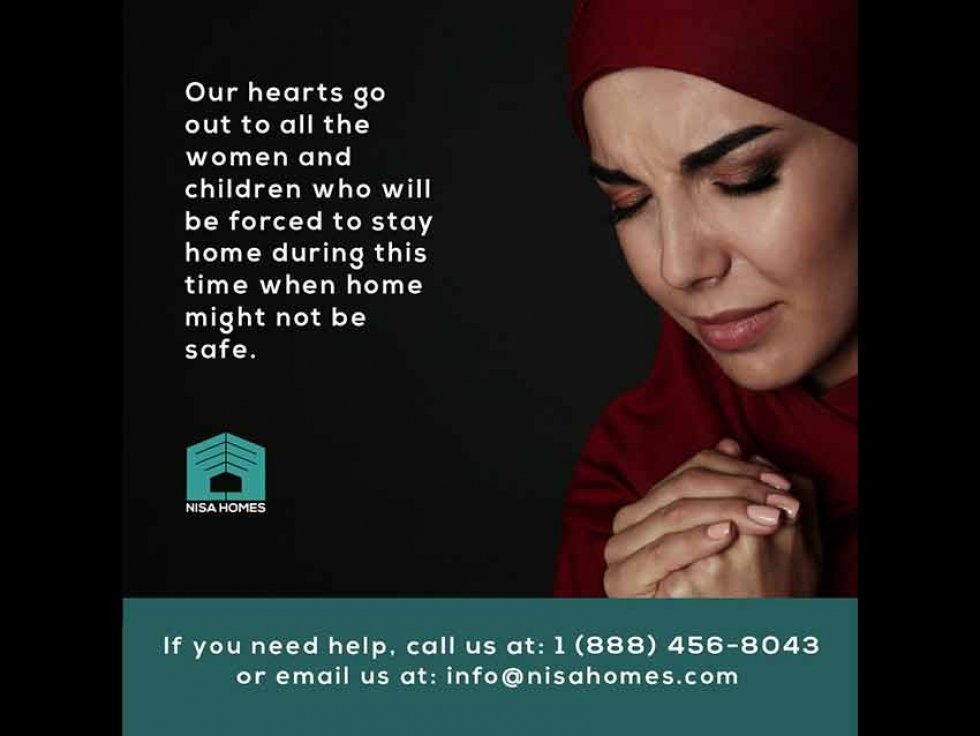 Nisa Homes
21
Mar


2020
Nisa Homes: How COVID-19 Uniquely Impacts People Experiencing Domestic Violence
Written by Nisa Homes
They have joined national COVID-19 relief efforts being led by Muslim Canadian charities and organizations through the Canadian Muslim Response Network.
However, Nisa Homes is also trying to raise awareness about how the COVID-19 crisis particularly impacts people living in domestic violence situations.
As they explain below:
When home isn't always the safest option.
Avoiding public spaces and working remotely can help reduce the spread of COVID-19, but for many domestic abuse survivors, home isn't always the safest option. We know that any external factors that add stress and financial strain can create circumstances where their safety is further compromised.
Abuse is about power and control. When survivors are forced to stay in the home with their abuser more frequently, there are more opportunities for an abuser to exert control over their victim, including using a pandemic like COVID-19. While companies may be encouraging their employees to work remotely, and Public Health is encouraging "social distancing," an abuser may take advantage of an already stressful situation to gain more control.
Here's how COVID-19 could uniquely impact intimate partner violence survivors:
Abusive partners may withhold necessary items, such as hand sanitizer or disinfectants.
Abusive partners may share misinformation about the pandemic to control or frighten survivors, or to prevent them from seeking appropriate medical attention if they have symptoms.
Programs that serve survivors may be significantly impacted –- shelters may be full or may even stop intakes altogether.
Survivors who are older or have chronic heart or lung conditions may be at increased risk in public places where they would typically get support, like shelters, counselling centres, or courthouses.
It may not be safe for them to use public transportation or to fly, thus impacting their ability to safely escape.
An abusive partner may feel more justified and escalate their isolation tactics.
If any of the above sound like they may be happening to you or someone you love, here are a few suggestions for survivors that may make this certain time feel a little bit safer:
Create a safety plan - you can find an example here.
Reach out for help - You can call us at 1 888 456 8043 or email us at

This email address is being protected from spambots. You need JavaScript enabled to view it.

Assaulted Women's Helpline: 1 866 863 0511
To find services in your region, visit: https://www.sheltersafe.ca/find-help/
If you are in immediate danger, call 911
You are not alone.
*****
To donate to support Nisa Homes' COVID-19 Relief Efforts, click here