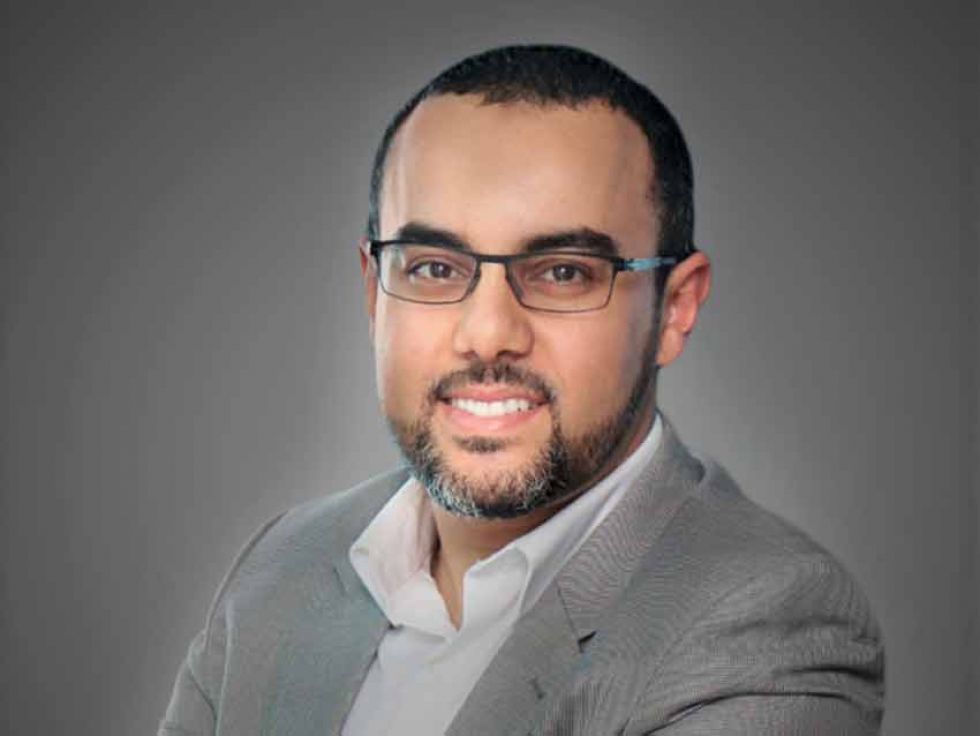 Alaa Guidara is the CEO of FINISPIA.
28
Aug


2019
Building a Tool To Help Find Halal Stocks: Interview with the CEO of FINISPIA
Written by Sawitri Mardyani
FINISPIA is a stock screening tool designed for making Islamic investment easier by making it easier to find out which stock is halal and which one is not.
FINSPIA is a Canadian company that was launched with the support of a crowdfunding campaign on LaunchGood.com.
Muslim Link interviewed the CEO of FINSPIA, Alaa Guidara, about the development of this product.
Tell us about yourself
I am currently a professor of finance at Sheridan College. I have a blended background of finance and Islamic Banking. I have a PhD in Finance from Laval University (Quebec) and a postgraduate diploma in Islamic Banking from the Institute of Islamic Banking and Insurance (UK). I have a passion for FinTech and I am actively advocating for the industry through my role as Ambassador for the National Crowdfunding and FinTech Association (Canada).
However, it is important to mention that FINSPIA is not only me. There are also so many talented and skilled people behind the scene, especially our IT team. This solution wouldn't be possible without their passion and dedication. The whole team is doing a great job and we are always looking to expand this family and improve our product.
What does FINSPIA do?
FINSPIA is a Halal stock finder tool. You can call it a stock screener or a software as service (SaaS) that provides the option to find halal stocks according to five methodologies. So, the answer provided is not black or white, the answer is given based upon a scale from 1 to 5. So, a stock with a 5 / 5 rating means that it passes the Halal test according to five methodologies, while a stock with a 1 / 5 rating means it is considered as Halal, only according to one methodology and thus, it fails according to the four others. We offer the halal compliance result based on five methodologies, then we keep it to the user to make the right investment decision.
However, we are no replacement for consulting with a financial professional about which investments to make. We always remind our users that they need to consult with a financial professional for any investment decision. This is an important disclaimer we need to mention for legal purposes. Any information contained in the solution client receives has been secured from sources FINSPIA believes are reliable, but we make no representations or warranties as to the accuracy of such information and accept no legal or Shariah liability, therefore.
We adopt a Freeminuim business model. So, anyone can test the product for Free, then if interested, the user can upgrade for a paid plan.
How did you create this product?
As I told you earlier, I am originally a professor. I used to offer some courses and workshops on Islamic finance and accordingly I have been always asked about Halal investments and the compliance of certain stocks. I was always recommending people to consult with a financial advisor or any other professional that can help them to understand and assess any investment opportunity. However, for compliance with Islamic rules, I can't ethically say No for someone seeking assistance, it is a knowledge I have acquired that I am obligated to share.
Often, I would be asked to explain the whole Shariah compliant screening methodology, from scratch, for some financial advisors or private wealth manager referred by friends. That was sometimes hectic, so I seriously started thinking about a solution to release me from this huge load of consulting. So, I got the idea to create a Halal Stock Finder Tool. The time when I started this, there was one or two halal stock screeners, and the best one was offering the answer (Halal or not) based on only two methodologies. One other was offering only quantitative screening. I was not comfortable relying on one Halal Standard or only quantitative screening, that's why, I decided to create a tool that offered answers based on the 5 mainstream methodologies.
What are some of the differences between the different halal rule books / standards?
This question is always coming up. The bottom line is almost the same between the different methodologies. In all of them, the Halal test is based upon some activity conditions in addition to some financial conditions. Under activity conditions, the test will get rid of companies operating is some sector such as tobacco, pork, gambling etc. This is more or less the same among the different methodologies.
However, most of the differences lie in the financial conditions and how they are defined. For example, under some standards, the maximum debt level should not exceed 30 %, whereas under some other standards it could go up to 33 %. This obviously can create a difference in the result. That means a stock can pass under this methodology but not under the other one. Another example is how to define the level of debt. Some standards measure it based on the total assets, while some others refer it to the market capitalisation (on the denominator). Apparently, those are minor differences, but practically this makes a huge difference in the results.
How often is the data on FINSPIA updated?
Since we use the market capitalisation under some methodology and this value most likely changes every day, even every second, so the screening should be regularly updated. That's why we get data updated every day and we run the Halal test over intraday data. The users can get notified when a stock is no longer considered Halal. They just need to add the stock to monitor under "My portfolio" which is kind of a stocks watch list and then they can keep up with any changes on the "halalness" of a stock.

Is there anything you'd like to add?
Our main objective currently is to land our Series A round funding. Currently, our main users are from US and Canada, but we are pretty sure there is a huge need for the product outside of North America. Expanding our reach can also make the product more affordable and accessible for users. We are also thinking about buying / merging with a broker so we can offer the whole service of screening and investing, at once. Currently, we work with a third-party broker and we are open for interested brokers to cooperate.
This article was produced exclusively for Muslim Link and should not be copied without prior permission from the site. For permission, please write to info@muslimlink.ca.